BENEFITS OF USING IMPACT-OS
Impact-OS combines decades of social innovation, entrepreneurial acceleration, deal experience, technology, online curriculum and impact measurement expertise to:
Reduce acceleration costs and scale access
Physical (in-class) incubation and acceleration is costly. Digital programme management can reduce costs substantially without eroding learning outcomes, whilst providing the opportunity to scale access to entrepreneurs living outside of metro cities.
———

Build a pipeline of investible deals


Impact Amplifier's tried and tested investment readiness process has proven to speed up entrepreneurs' ability to access capital, whether it be grant, debt or equity.
———
Support social and environmental impact
Impact-OS addresses the needs of impact businesses/social enterprises as these entrepreneurs are building new products and services for new markets, which requires unique content and expertise to get them ready for investment.

———

Ensure quality and consistency
Quality coaches/mentors and content are hard to find for acceleration programmes. Impact-OS has the tools and expertise to train coaches and create measurable standards for investment readiness programme delivery.

———

"Collaborating with Impact Amplifier was an extremely positive experience - the depth of knowledge and expertise evidenced by the team at all levels consistently came to the fore and significantly impacted on the overall success of the programme"

Shirley GILBEY, FUTURE FEMALES
"The technology platform underpinning the skills piece of the programme is impressive in functionality and depth of content. Communication and working engagement was smooth with the team being responsive and open to feedback throughout the life of the project."
Shirley gilbey, future females
1,346
entrepreneurs trained
14
NUMBER OF ACCELERATORS
INTRODUCING IMPACT-OS
An investment readiness learning management and M&E system for impact-focused businesses. It has been designed to develop and manage customised acceleration, incubation and training programmes, from inception to implementation to impact measurement.
Multiple course options
From investment readiness, to grant readiness, and a startup course, Impact-OS has differing course derivations based in sector, geography, stage and language (see French versions)
Digital Communities
In connection to the learning management system used, Impact-OS also includes the ability to create and manage closed digital communities of entrepreneurs and mentors during and after the incubation or acceleration programme.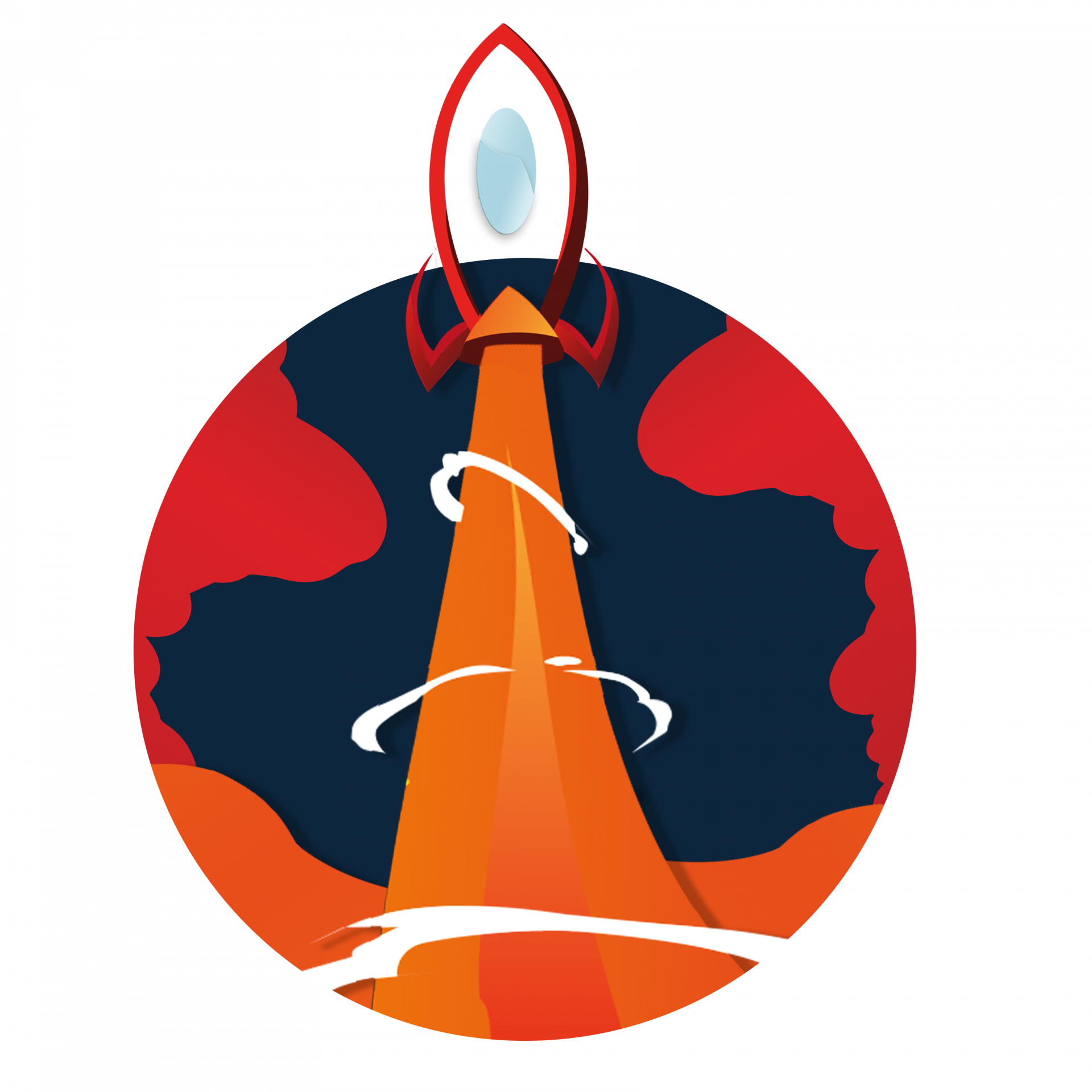 Adaptable Content
While the courses are standardised, the content can be customised and white labeled extensively. Impact Amplifier often combines course curriculum, to produce best in class programmes.
Services Options
Impact Amplifier will support your team as required. Whether it is providing mentors, financial analysts, and other auxiliary services to ensure your acceleration programme is a success.
BUILT IN MONITORING AND EVALUATION
Monitoring and Evaluation capacity is built into the system. You can track core business metrics for groups of entrepreneurs, Impact-OS usage rates, progress on each module, submissions made, mentor activity, and much more.

IMPACT
Beyond tracking key business metrics, Impact Amplifier can support Investors and ESOs to develop their impact frameworks to measure the social and environmental indicators of groups of businesses using Impact-OS.
Measuring the impact of incubation and acceleration programmes is still a nascent practice globally. Impact Amplifier has developed a robust approach to impact measurement for incubators and accelerators, which can be aligned to the 17 Sustainable Development Goals.

All of these tools are made available to Impact-OS users.
OUR INVESTMENT READINESS COURSE
Impact-OS's premier acceleration course is designed to support Investors and Entrepreneur Support Organisations develop a pipeline of investment ready entrepreneurs.

This transformative course takes African entrepreneurs through a step-by-step process to develop their investment case and improves their chances of accessing capital in the form of debt, equity and grants. The tech-enabled platform has been built for both virtual self-study, and/or for implementation using experienced mentors. Impact-OS has been utilised by institutions across Africa to manage investment readiness focused accelerator programmes.

There are different versions of our investment readiness course, catering for geography and cultural relevance. Each version can be adapted further based on the specific needs of our Investment and ESO partners.
THE HEART OF THE INVESTMENT READINESS COURSE
Nine Fully Customisable Modules

The course systematically breaks down the process of getting businesses ready for investment in nine modules. By working through the modules, entrepreneurs on their own or with the support of a mentor will be equipped to develop a fundable investment case in the most efficient way.

It's useful to think of this Investment Readiness Accelerator Course as an Operating System (OS). The step-by-step approach "OS" will assist with any investment case to be developed and raising capital in the future.
TRY ONE FREE MODULE
This version of our investment readiness course allows you to test and review the first module of our 9-module course for free. Click on the enroll form below to register your login details, and test a learning module. Just agree with the T&Cs, and you will gain access to Module 1. Please note a FULL live demo with our team is required to view the data collection, and analytics system, alongside the Closed Digital Community system.
Module 1 serves as both the introduction to the course and builds a baseline understanding of where the company is at in their investment readiness journey, by collecting data from the entrepreneur.
This module allows users to sample: - The white labelled Learning Management System (LMS) and user journey - The integrated data collection system - The assignment downloads and online submission tool for mentors - Some of the proprietary tools that Impact Amplifier has developed

Click Enroll In the Section Below
OUR PUBLIC COURSES TO TRY
CLICK 'ENROLL' for A FREE SAMPLE OF OUR PREMIER INVESTMENT READINESS COURSE
\Learnworlds\Codeneurons\Pages\ZoneRenderers\CourseCards
WHAT IT COSTS
There are many ways you can use Impact-OS. It can be purchased in its standardized format, partially adapted, or fully white labelled. Beyond using the digital platform, we can provide additional services: train your mentors or acceleration managers, provide M&E support, or utilize our expert team to support the programme. The pricing structure blends user licence fees, alongside services. Below are the user licence options:

YOU MAY DEMO OUR SYSTEM FOR FREE USING THE ENROLL BUTTON ABOVE

STARTER
$ Quote to requirements
Create an acceleration programme utilising one of our standardised courses. Get access to all our tools to manage the cohort throughout the programme.


CLOSED SOCIAL NETWORK FOR YOUR COHORT

ONBOARD YOUR MENTORS

ACCESS FOR 50 USERS


6 MONTHS ACCESS
PRIME
$ Quote to requirements
Create a customised acceleration programme using our tools, and enterprise course curriculum, which is designed exclusively for your use only. Includes STARTER benefits.


CUSTOMISABLE COURSE AND M&E

BASIC WHITE LABELING

ACCESS FOR 100 USERS

12 MONTHS ACCESS
WHITE LABEL
$ Quote to requirements
If you want to develop a fully fledged campus with multiple enterprise courses, customised branding utilising all our tools, on your own domain, our white label solution is for you. Includes PRIME benefits.


UNLIMITED COURSES AND ENTREPRENEURS

COMPLETE WHITE LABELING

24/7 SUPPORT
SUBSCRIBE TO OUR NEWSLETTER
Our email newsletter is an indispensable digest of the latest news, industry insights, and opportunities.

Anyone can subscribe. Just fill in your email address above.
To better understand our investment readiness expertise, clients, and projects, visit the Impact Amplifier website. The Impact-OS management team are ready to assist you on your acceleration journey. The team includes:
Tanner has been working in the field of Social Innovation for the last 20 years. Having worked in 17 countries as a coach and investor into African businesses, he has a wealth of experience on what investment readiness means, and how to get there.
TANNER METHVIN

Max is an impact investing professional, with over 15 years experience in driving access to capital for scalable, impact ventures on the African continent. He has developed a global network of investment professionals supporting the African continent.

MAX PICHULIK

MEET OUR MENTORS ACROSS THE CONTINENT
Nnamdi Ehirim
LAGOS, Nigeria
Nnamdi is an entrepreneur and investment professional with a Bachelors of Engineering degree in Civil Engineering and a Masters of Business Administration from IE Business School, Madrid. Over the past three years, he has actively worked with start-ups towards building MVPs, fundraising and early stage business development.
Sandra Makuchete
johannesburg, south africa
Sandra is an economic and development transformation specialist who has worked across a broad range of sectors particularly in South Africa. She has extensive experience in transformation initiatives, SMME programme evaluations as well as strategy & enterprise development. In addition, Sandra has an MBA from Middlesex University in the UK, and has passed her Level 2 CFA exams. Within Impact-OS, Sandra provides strong advisory support and financial analyst skills to the businesses she works with.
Yemisi Isidi
LAGOS, Nigeria
Yemisi has worked as a facilitator, mentor, advisor, trainer, and coach on various incubators, accelerators, and training programs across Africa. She has had a distinguished career in Nigeria and the UK, working with governmental, corporate, and NGOs in various sectors. She is also a World Economic Forum Global Shaper with Abuja Hub where she is the education and entrepreneurship lead.
Created with